deus ex machina. [album].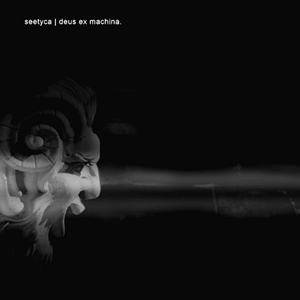 musik von seetyca.
no.
track.
länge.
mp3.
I.
strange metallic objects.
1752.
II.
deus ex machina [part I].
1713.
III.
an angelic machinery.
1324.
IV.
deus ex machina [part II].
2238.

label info: After the excellent 'Bleakscapes' full-length, the next chapter of Seetyca at Essentia Mundi is named 'Deus Ex Machina' a dark journey, it consists in a bit more than 70 minutes of drones, minimal dark ambient sound pleasures for the ear and mind.

ausgedacht, gespielt und aufgenommen im frühjahr 2014 im studio mbira v.08. seetyca nutzte e-maschinen, die stimme, dsp, flöten und sampler.