möhnd. [album].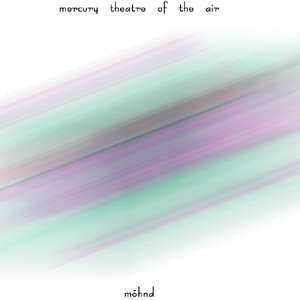 musik von mercury theatre of the air.
no.
track.
länge.
mp3.
I.
7milesout.
454.
II.
möhnd.
51.
III.
diniya part I: inameof.
47.
IV.
diniya part II: diniya.
19.
@.
V.
diniya part III: inameout.
37.
VI.
language [micro].
153.
VII.
microlanguage.
242.
VIII.
thosefamiliarwith.
242.
IX.
histhos [attic (?)].
217.
X.
gigalexer.
231.
XI.
fabfaible.
514.
XII.
mondoutto part I [remix of ray weston: for dhw].
514.
XIII.
mondoutto part II [remix of ray weston: for dhw].
217.
XIV.
mondoutto part III [remix of ray weston: for dhw].
33.
XV.
mondoutto part IV [remix of ray weston: for dhw].
129.
XVI.
existinbeauty.
324.
XVII.
fedayeen/sardaukar(?).
304.
XVIII.
bonus: lermontowsseele.
1021.

eyn neues projekt auf mbira records: möhnd ist ein microtonal/granulares experiment des mercury theatres - harsch zerschlägt es hörgewohnheyten und behutsam setzt es dann neue punkte im klangraum.


aufgenommen wurde möhnd im märz 2003 in klosterlausnitz und bad vollenheim in den macStation studios von reinalf und gerald ehrmann. gemixt von seetyca in den mbira world studios märz und april 2003. die tracks XII. bis XV. sind restrukturierte miniaturen einer komposition von ray weston.