perfect audio spaceweather [album].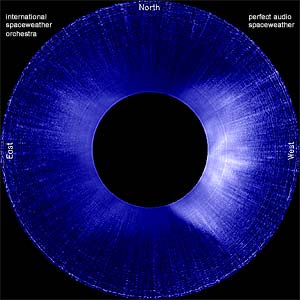 musik vom international spaceweather orchestra.
no.
track.
länge.
mp3.
I.
drifting space liquids.

1941.

II.
isolineare kommunikation.

653.

III.
das leben in der dyson-sphäre.

539.

IV.
gift der sterne.

800.

V.
alchemy of photon speed.

1453.

VI.
remnants of spectral diversion.

2408.



this album is entirely made of sounds from outer space, offered by astronauts communication, radio emission, cosmic noise ... heavily processed by electronic machines and organic philosophy.